PHYRIS Skin Care Concept
All the products used in the treatments available are from Phyris who offer a range from protecting and conditioning the skin, to counteracting skin ageing and treating skin problems in a 3 phase system (Cleansing, Activation & Care)
Phyris is an internationally celebrated brand used by skincare professionals in over 52 countries. The products contain natural plant extracts, vitamins, fruit acids and mineral trace elements accumulated from 60 years of experience. Their products have not been tested on animals.
Using the latest technological breakthroughs – Photo Stem Cells, Tahitian Black Pearl, further development of Hyaluronic Acid, Time Release Serums, Time Release AHAs, Triple A Retinol & more, the Phyris Institute has become a world leader in research & development.
CLICK HERE to visit the Phyris website today.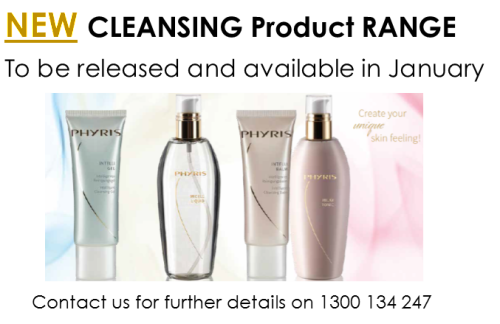 Some of our ranges include – Click on a range you would like more information on & you will be provided with more detail