Beauty 24/7 offers three enhancing lip procedures: Lip Liner, Lip Blend, Full Lip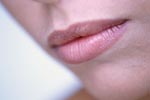 Lip Liner
Colour is implanted in a fine line around the lips to give a defined shape.
Great for those who have:
Pale lips
Undefined lips
Sun damaged lips
Emphasise or enlarge the mouth
Lip Blend
Colour is used to outline the lips and is then blended into the lips – creating a blended, less obvious, lipline. This gives a softer lipline and fills the parts of an uneven lip.
Great for those who want to:
Balance crooked lips
Define thin lips
Create fuller lips
Full Lip
An outline is created and then the entire lip is implanted with colour – no need to wear lipstick – large number of colours to choose from. No need to re-apply lipstick every time you eat and drink. Plus lip gloss will give a lovely finishing touch.
Great for those who have:
Uneven lip colour
Pale lips
A Make up allergy
Create fuller lips