What is a Corrective Procedure?
A Cosmetic tattoo uses an advanced hypo-allergenic, natural pigment which is implanted into the dermal layer of the skin with amazing results.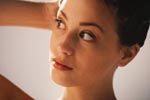 This practice can be used to used to perform corrective procedures on scars, wrinkles & reconstruction after surgery – using the same technique with and without ink.
Corrective Cosmetic Tattoo Procedures:
Camouflage scars from injuries, burns or surgery
Those with Alopecia (hair loss)
After breast surgery – Create the illusion of areola and nipples
Mask the effects of slight balding
Plump out wrinkles
Note: Treatment not recommended for Vitiligo sufferers (pigmentation loss)
"Thanks – you made me feel relaxed and comfortable. The result are way beyond my expectations."
Dee, Victoria, Nipple & Areola Restoration