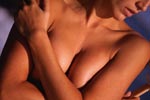 Camouflage
Used on areas to help bring a natural skin colour back into the area using MCA stimulation and / or implanting corrective camouflage colour.

Great for those with:
Scars from injuries
Scars from burns
Scars from surgery (leaving white scar lines)
Note: Treatment not recommended for Vitiligo sufferers (pigmentation loss)
Nipple & Areola Restoration
Colour is implanted to enhance the colour and shape after reconstruction surgery to give the appearance and colour of nipple & areola.
Who Benefits from a Nipple & Areola Restoration?
After Breast Reduction Surgery
After Breast Mastectomy Surgery
Add Definition to Pale Areola
"Thanks – you made me feel relaxed and comfortable. The result are way beyond my expectations."
Dee, Victoria, Nipple & Areola Restoration
Call for you FREE consultation and see how others have been helped.